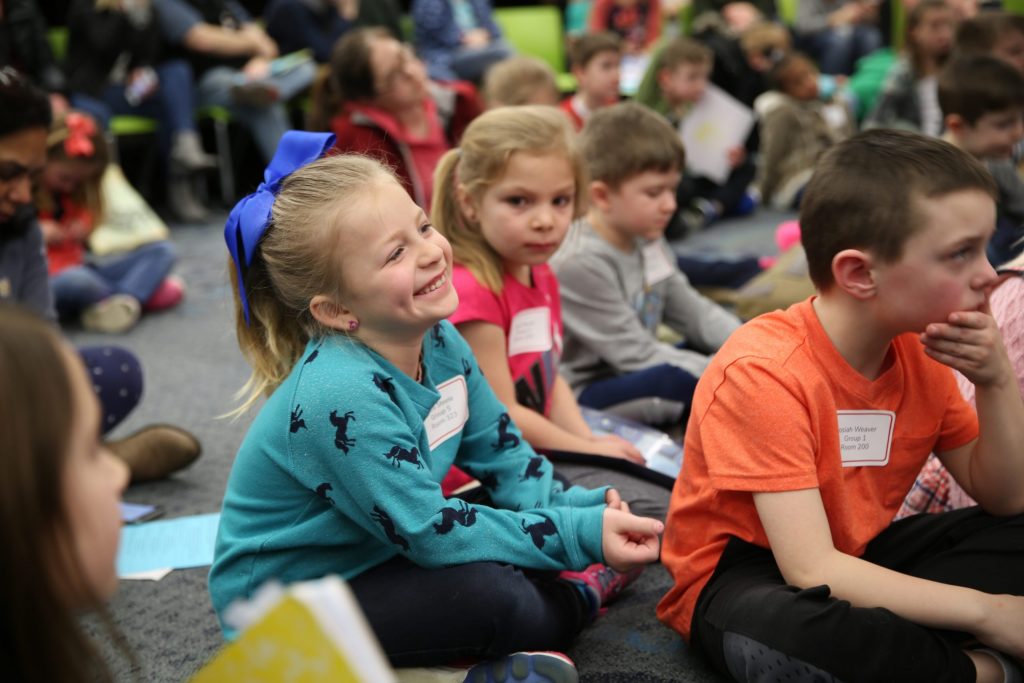 Young Authors' Conference, Sat. March 5
Posted on February 10, 2022



(picture above was taken March 2019)

Mark your 2022 calendars for P-H-M's Young Authors' Conference:
Saturday, March 5
8:30 – 11:00 a.m.
Schmucker Middle School
P-H-M Elementary students, grades K-5
Registration Fee: $5 per child
Online registration is at phm.revtrak.net. The deadline for registration is Friday, February 18, 2022.
The Young Authors' Conference is for P-H-M students in grades K-5. The event, sponsored by Corporations for Education, a division of the P-H-M Education Foundation, provides an opportunity for students and their parents to meet and hear from a well-known children's authors. Click here to view the photo gallery of the 2019 event.
This year students and their parents will meet and hear from well-known children's author, teacher, and speaker, Gabrielle Balkan. Mrs. Balkan is best known for non-fiction books that delight readers ages 3-12 with curious and essential facts about the United States, animal record-breakers, and ground-breaking artists. Mrs. Balkan will share her experiences as a writer and illustrator during her engaging, grade-level presentations.
Participants and parents will also enjoy an interactive, up-close animal experience from the Potawatomi Zoo staff. As part of the morning activities, students will share their own writing piece in small, adult-led group sessions with students from other P-H-M elementary schools. While students are meeting with their peers, parents will join P-H-M Teacher and writing expert, Mary Nicolini, as she explores how writing can be a method for remembering and preserving events using real-life stories, drawings, and photographs.
Elementary student attendees will also work in small adult-led breakout sessions sharing their own writing pieces with other P-H-M students.
COST: The registration fee of $5.00 per child is used for conference expenses. There is no cost for the parent. One parent only must accompany students! However, keep in mind that students and parents will separate for a portion of the day. YOUNGER siblings may not accompany adults. This experience is for your young author and parent.
REGISTRATION: Online registration will be available at phm.revtrak.net. If you don't have a P-H-M Revtrak account, you will need to create one. There is a fee for using this service. The deadline for registration will be Friday, February 18.
CONFIRMATION: Participating students will receive additional information prior to the conference through their home school at the beginning of March.
QUESTIONS: If you have any questions, please contact Lindsay Schirripa at lschirripa@phm.k12.in.us.
Last Modified February 11, 2022