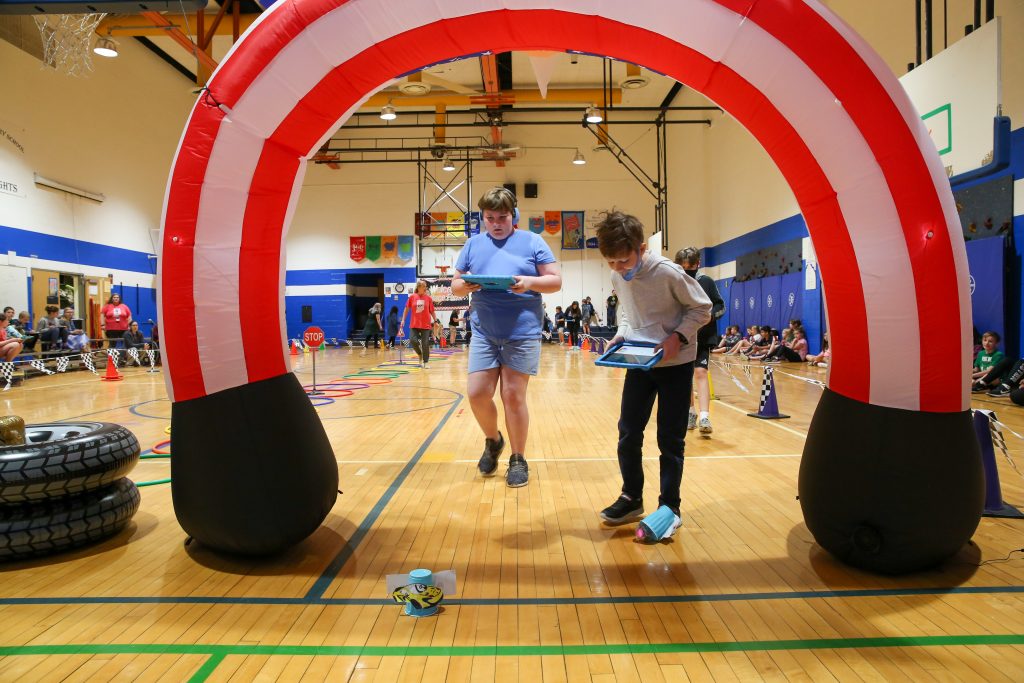 The Moran 500
Posted on May 27, 2022



The real Indy 500 takes place Memorial Day Weekend at the Indianapolis Motor Speedway, but Moran students got to experience a little bit of the excitement in school this week using the school's

Sphero robots

in the school's first ever "Moran 500."

Students then designed their Sphero cars. Each class had a trial run for their car, learning about the rules for the "Moran 500" and some details about the race and how to code their Spheros. Lastly using code they practiced driving their cars with the Sphero. This gave the students the opportunity to change different parts of their cars so they would work best on the day of the race.

Here are the winners broken down by grade:
1st grade: Alexandria Moore, Blake Ridenour, Jermaine Wade, Asher Harter, Colin Simpson, Jeremiah Skomac, and Tyler Weiss
2nd grade: Micha Stith, Max Hawkey, Zaine Burns, Trey Nemeth, Dominic DeDario, and Wyatt Welker
3rd grade: Xavier Erdes, Mason Harris, Caydon Murray, Holden Arnold, Loeah Beehler, and Paige Warner
4th grade: Gregory Rizhkov, Blake Callantine, Iker Aguero Regueiro, Esmin Mecavica, Elizabeth Ward, and Axle Wilkinson
5th grade: Cameron Arbaugh, Diesel Wilkinson, CJ Stockbridge, Joseph Palacios, Connor Cole, Henry Hunsberger, Jayden Vanhphoumy, and Nick Vacarro
On May 25, we invited in some VIPs to give the Spheros a spin with Principal Lisa Russell: PHM Superintendent Dr. Jerry Thacker, Assistant Superintendent Dr. Heather Short, and Soon to be Human Resources Director Dr. Lisa Soto Kile. From PHM's Board of School Trustees Secretary Mrs. Clare Roach and Board Member James Turnwald also participated. Mr. Turnwald walked away with the Moran's own version of the Borg-Warner Trophy! See more pictures of the VIP race in the full photo gallery below.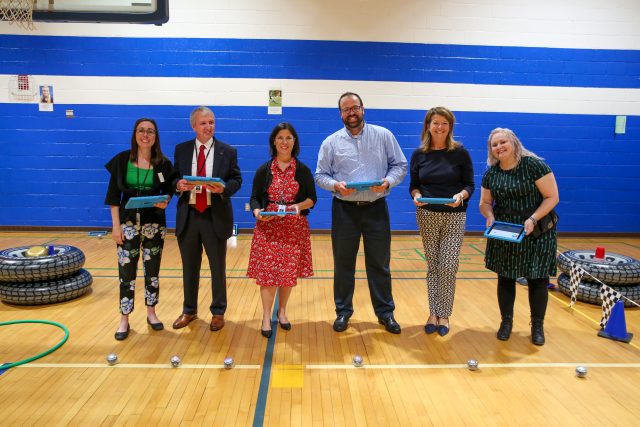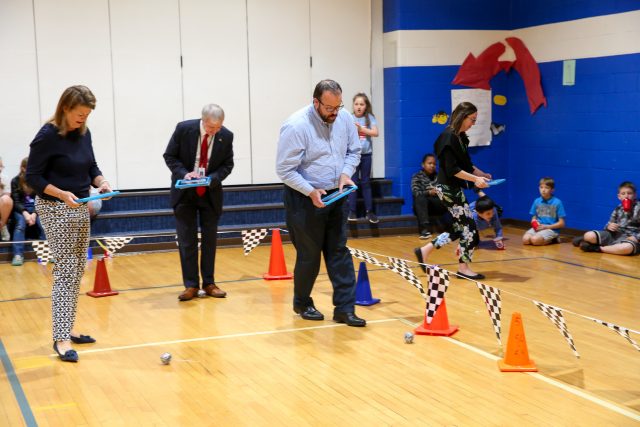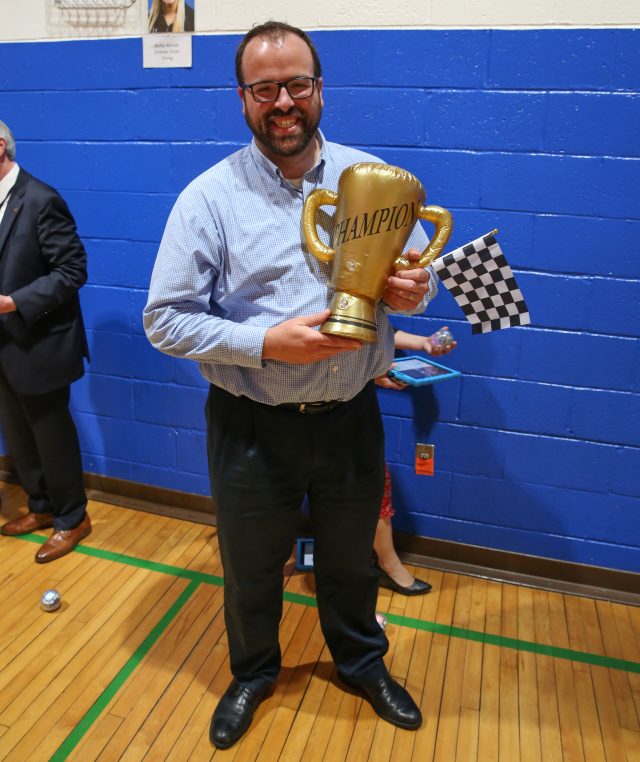 This schoolwide group project came together with a lot of work and collaboration, between Laura Scott, Wynn Trowbridge, Kathy Dressel and Jessie Kinney all working together!
Last Modified June 22, 2022