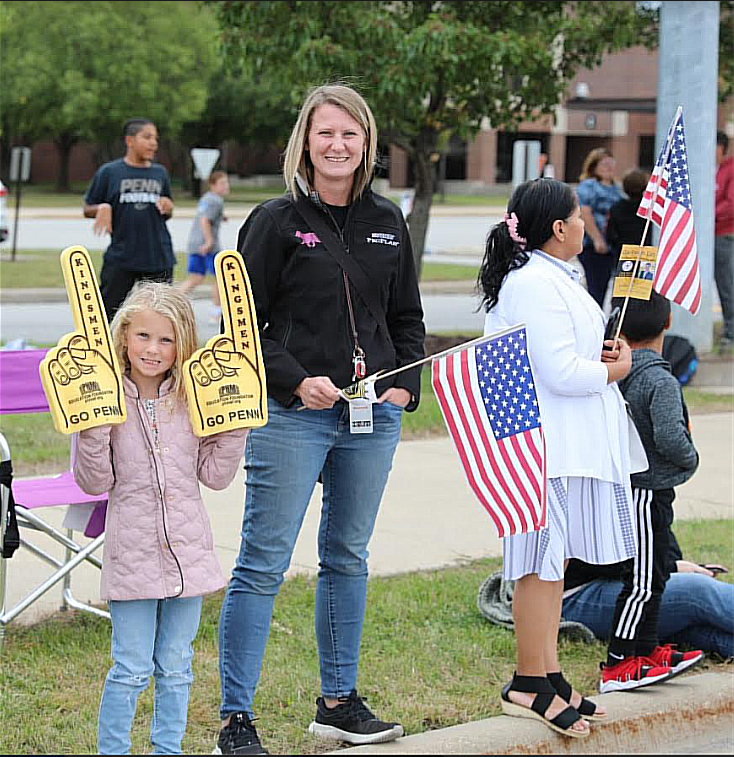 What Fans Need to Know Before Heading to Penn Homecoming Parade & Game
Posted on September 25, 2023



Friday, September 29 is Penn's Homecoming Parade, Fun Zone, Food Trucks & the Penn football game versus St. Joe. The P-H-M Education Foundation is once again sponsoring all the fun and new this year–FIREWORKS after the football game!

The entire P-H-M community is invited to come out for this fun-filled family event. All the fun starts with the Homecoming Parade. Be sure to grab your spot on the route by 5:00 p.m. Parade starts at 5:30!

Here are some things that will be helpful for families as they head out for all the festivities.
Parking:
Paid Parking ($3 cash) at these lots:

Penn High School (Front Lot & Jefferson Rd. Lot)

Softball/Tennis Lot

Bittersweet School Lot

Free Parking at these lots:

Soccer Lot (Bank Lot)

Pennway Lot

Schmucker Lot (front, Sides & in Back of School)

Fun Zone:
5-7:00 p.m.
Penn Baseball Field
Teacher Dunk Tanks, Jumpies for elementary students
Food Trucks:

Ben's Pretzels
Junbuggies
Keim's Elephant Ears
Kona Ice
Prized Pig
REAL Grille
Rulli's Pizza

Fans will be allowed to take food purchased at the Food Trucks into the stadium. However, no other outside food will be allowed!
Gate & Ticket Info:
Penn vs. St, Joe, Kickoff is 7:30 p.m.
P-H-M students K – 5th grade get in FREE with paying adult!
Tickets are on sale now-Thurs., Sept. 28 online, ticket price is $6 (students & all other age groups same price)
Tickets on Friday, Sept. 29 are $7 (online or at the gate)
PHM Employees plus one guest get in FREE,

but you must have ID badge & the guest must be with the employee

Please remember middle schoolers cannot be dropped off unsupervised. Once in the game, the students are free to walk around. At least one responsible adult must be onsite.
Tickets are sold at the North & South gates only!
Penn All Sports Passes and tickets (hard & online) are accepted at all gates
The Center Gate is reserved for Penn All Sports Passes and online ticket holders only
No Reentry!
Fan Safety:
Please utilize crosswalks when crossing Bittersweet Road after the parade
Rules to Remember:
No reentry to Everwise Field; once you leave, you are not allowed back in.

No outside food or beverages, no insulated cups

No backpacks

Diaper bags & large women's purses are allowed

Penn does

not

have a clear bag policy

No electronic noise makers

No Footballs or Beach Balls

No weapons of any kind

No alcohol

No Smoking/Vaping products of any kind. All PHM school property is smoke free.

No open flames at private tailgating
Info on the Penn Student Homecoming Dance on Saturday, September 30 can found on PHMEF's website. CLICK HERE.
Last Modified September 26, 2023